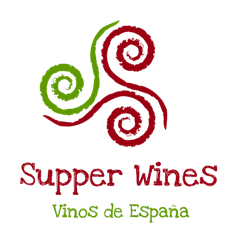 ---
Ordering, Delivery and Payment
---
To order and pay using your PayPal account please use our online shop
Please read the delivery details below carefully before proceeding with your order.

All orders minimum six bottles
Supper Wines is a small company based in Southsea, Hampshire. Although we trade online we act as a local wine merchant and deliver to the following postcodes personally:
Free delivery

to postcodes PO1-PO6

£2 delivery charge to postcodes PO7-PO20, GU31, GU32
£4 delivery charge to PO21, PO22, SO16, SO17, SO18, SO22, SO23, SO30, SO31, SO32, SO40, SO50, SO51, SO52, SO53
Currently we cannot deliver nationally but we are happy to look at options should you want to purchase from outside of our area. Please contact us to discuss.
We'll be in touch after you've placed an order to arrange delivery at a convenient date and time.
---
You must be 18 years old or over to purchase wine from this site. It is an offence to buy alcohol under the age of 18 or to buy alcohol on behalf of someone under 18 years of age.

We operate a STRICT Challenge 25 policy and will not leave wine with anyone we suspect to be underage and who cannot provide photographic proof of identification (passport, PASS approved ID or EU photo card driving licence). Nor will we leave wine unattended - e.g. in porches. Please refer to our terms and conditions.
This information applies to all purchases regardless of the purchasing method.